Yes, a 65-inch TV fits in a Honda Odyssey and this might be good news for many of us. Not all of us own a truck and hiring a truck is also quite expensive. So, when we think of carrying a TV to our home then it always saves money if we could carry it in the car that we own. As a Honda Odyssey user, I can confidently say that a 65-inch TV will fit in this car.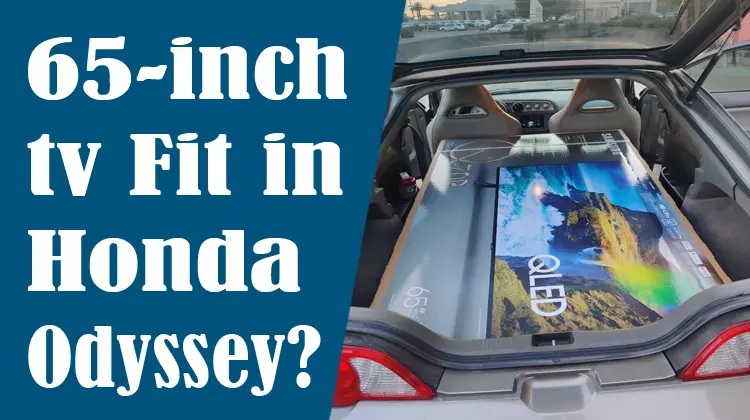 We all know that carrying a 65-inch TV in a Honda Odyssey will not be a piece of cake. We need to follow some tips and methods so that we could fit a 65-inch TV in a Honda Odyssey.
But what are those methods actually and why is it necessary to follow them? Well, the methods are really simple and we follow them so that we could avoid the risk of damaging the TV.
While setting up A 65-inch TV in Honda Odyssey we need to ensure that the TV is in the upright position. This position is recommended by the manufacturers as it is safer while traveling.
The manufacturers of the TV usually do not recommend laying down the TV in a flat position as it increases the risk of getting damaged from even tiny road bumps.
Now, you might be interested in fitting a 75-inch TV in your Honda Odyssey as the size difference between a 65-inch and a 75-inch TV is not that much.
A65-inch TV is easy to fit in such a type of car and all you need to do is fold the third-row seats of the car. This method will clear up some space and you will be able to fit the TV without any hassle.